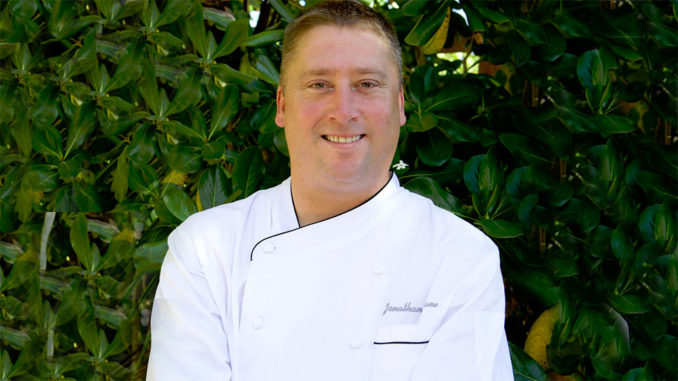 Growing up hunting and fishing in a Kansas farming community inspires Chef Jonathan Lane's approach to the menu at the Traymore Restaurant where farm-to-table eating just comes naturally. Recalling his mom's vegetable garden and her freshly baked bread, the young chef laughs about how he took so much homespun goodness for granted. He attended Wichita State University to pursue communications and journalism before making the dramatic leap toward cooking. After a modest start in the kitchen at a Korean restaurant, he enrolled in the culinary arts program at The Art Institute of Fort Lauderdale and went on to great success with the Four Seasons Hotel Group.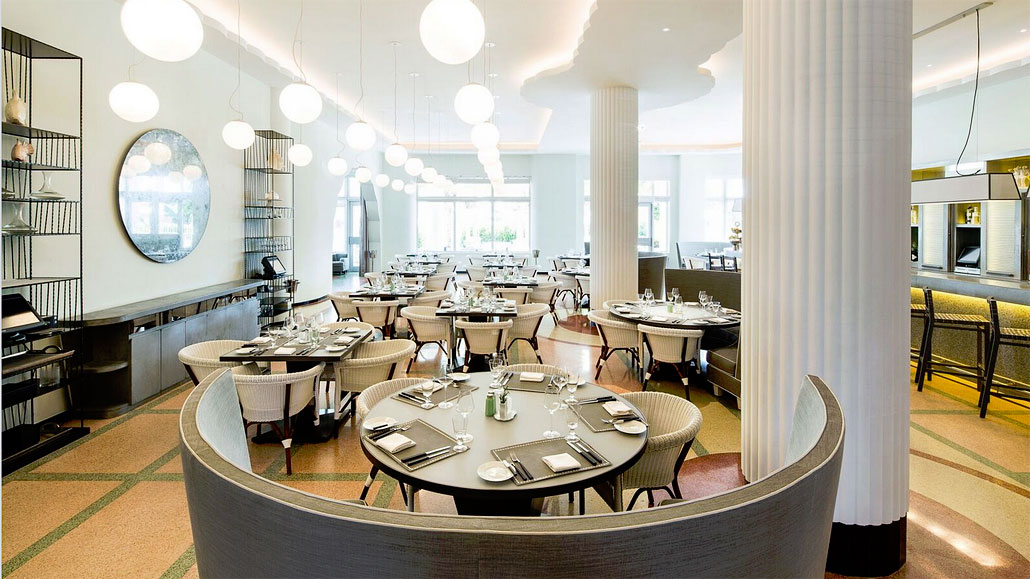 Working quickly through the ranks, Chef Lane was named sous chef at the Four Seasons in Dallas and then served at the hotel's fine dining locations in Las Vegas, Chicago and New York before taking on the new Traymore Restaurant in 2013. The airy Art Deco eatery provides the perfect backdrop for fresh local seafood, Paradise Farms' produce and the COMO Hotel's signature Shambhala raw food menu. Lane's team prepares breakfast, lunch, dinner and also handles service at the pool and bar areas. Originally built in 1939, the kitchen and pantry space at the landmark property is extremely limited so everyone on the culinary staff has to work smart. Lane takes it all in stride and looks forward to expanding his reach with discerning local diners this season.
Serving as Executive Chef at a busy South Beach hotel keeps Lane extremely busy, but he took some time to share his insights on his new Florida home with South Beach Magazine. The avid fisherman finds life in the Magic City holds lots of promise both on the job and at home grilling on the patio. He tells us, "I love South Florida – this is where I started my career and where I plan to stay. I find the atmosphere, the people and the product available amazing. Like any city, it has challenges, but I find it very rewarding working in such an amazing place."
Is it tough to find a balance between the discipline of running a successful kitchen and the temptations of a fun location like South Beach for you and your team?
I'm very focused on the food. After 16 years in New York and Chicago, the discipline of cooking and running a kitchen is my life. When I'm off – then yes – of course I enjoy everything South Florida has to offer. But at the end of the day, it is all about the food and the guests. I tell my chefs, if you want to be at the top of your game, then you have to work and love what you are doing. I am very lucky to have an amazing team. Everyone is 110% dedicated to the hotel and restaurant.
When you're not at work, where do you like to dine in South Florida?
Lucali is my favorite restaurant at the moment. They have such an amazing philosophy and great pizzas!
When you are cooking at home (for yourself or your friends & family), what's your go-to dish?
I love grilling on the patio – especially whole chickens and vegetables. My favorite snack is pickled vegetables and olives with cheese.
What are the dishes you remember most from your childhood (or your experiences as a young chef) and how do those flavors influence your menu?
Growing up in western Kansas farm country, I remember the freshness of everything I ate. From bread made from the wheat harvest, to sweet corn picked straight from the farm, to the strawberries from my mom's garden, to my mom's cucumber salad. Everything from the garden – just the beauty of great fresh ingredients – I didn't realize how good I had it growing up!
How has cooking in Florida changed (&/or inspired) you as a chef?
South Florida is such a melting pot of so many ingredients and ways of cooking from around the world. It pushes me and inspires me to learn more of what is available in our community. There are so many different ways of doing new and exciting dishes and learning from the community.
Do you find your menu is influenced by the great produce available in Florida?
Absolutely! I use product from the local region in every way I can.
What's one thing you want diners to know about the menu at your restaurant – perhaps your favorite dish, an unexpected entree or the inspiration behind one of the dishes you decided to include on the menu?
The menu is fresh, light and full of flavors. I don't want to mask the flavors of a great piece of local fish. I want the flavors of the fish to come through to the guest. Also, the freshness of our product is the best – I only source from people who have the same passion as I do. The whole fish is a perfect example – clean, simple and full of flavor.
Traymore Restaurant & Bar at the Metropolitan by COMO, 2445 Collins Avenue, South Beach. 305.695.3600. Serving seven days, Sunday through Thursday 7am-11pm and Friday & Saturday until midnight.