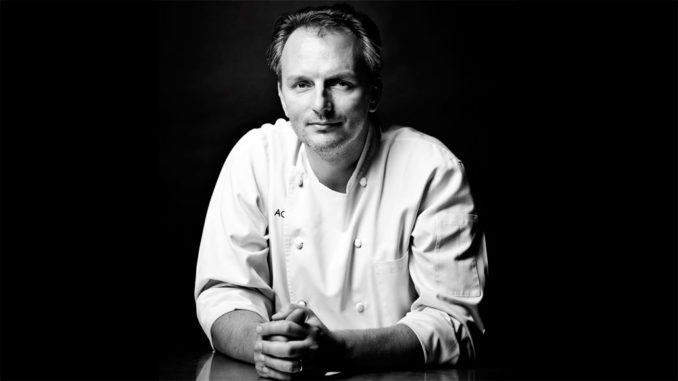 Owner of Locanda Verde and The Dutch, chef Andrew Carmellini credits his earliest desires for crafting soulful and flavorful food to his parents who loved to cook and to his travels around the world where he found the tastes of many nations a true inspiration. Born in Ohio, the young chef worked in a series of restaurants in Italy in his 20s including Michelin-starred San Domenico before returning to New York to work under the top chefs at Lespinasse and Le Cirque. Seizing the opportunity to serve as Chef de Cuisine at Daniel Boulud's Cafe Boulud on the posh Upper East Side, Carmellini won a James Beard Award for Rising Star Chef of the Year and ultimately Best Chef in New York City.
Carmellini went on to open his own restaurant in Madison Square Park, to publish a deeply personal book of stories and recipes penned with his wife Gwen Hyman called "Urban Italian," and to launch Locanda Verde at the Greenwich Hotel. His partners encouraged him to open The Dutch in trendy SoHo at a historic location at the corner of Prince and Sullivan Streets and the downtown bistro proved to be such a success that the second South Beach location at the W Hotel soon followed. Miami Restaurants caught up with chef Carmellini to chat about his experiences living and working in South Florida.
Is it tough to find a balance between the discipline of running a successful kitchen and the temptations of a fun location like South Beach?
I am lucky be able to have a little bit more balance in my life now than I have in the past in my kitchen career, so I make sure I find a little time to take my chefs out to dinner or get a little bit of sun here and there.
When you're not at work, where do you like to dine in South Florida?
I like Mandolin in the Design District and My Ceviche.
When you are cooking at home (for yourself or your friends & family), what's your go-to dish?
When I am cooking for myself at home I usually want something very healthy and fresh, I'll roast a chicken and have it with a ton of market vegetables and lettuces, or steam a piece of fish with simple flavors.
What are the dishes you remember most from your childhood or your experiences as a young chef, and how do those flavors influence your menu?
My dad and I used to drive from our home in Cleveland to my grandparents' house in Little River. They grew sour orange trees in the back yard and my grandmother would make sour orange pies for us. I love pie, it was one of the first things that I wrote down when I thought of what to make at The Dutch, everything else just kind of grew around that idea.
How has cooking in Florida changed (&/or inspired) you as a chef?
The best part is having access to awesome produce all year long. Tomatoes in February! Baby lettuces all year long! You can't beat the growing season here.
Do you find your menu is influenced by the great produce available in Florida?
Absolutely. I love going to Homestead or Florida City and seeing what's there. Having such a different seasonality of produce here is exciting.
What's one thing you want diners to know about the menu at your restaurant, The Dutch – perhaps your favorite dish, an unexpected entree or the inspiration behind one of the dishes you decided to include on the menu?
I am so inspired by the mix of cultures in New York and Miami, and the whole point of The Dutch is to express those flavors – like an old kimchi recipe from my Korean sous chef's family trove, or the best mole I've ever had from a South American prep cook. Those are the types of things that get us really motivated to approach American food in a different way and end up on the menu time after time.
Many chefs have commented that the SOBEWFF is a great opportunity to hang out with friends from the culinary world. Who are you looking forward to seeing in February?
Which events are you most looking forward to? I'm really looking forward to cooking with Anthony Bourdain, Daniel Boulud, Frederic Morin, Francois Payard, and Eric Ripert at the Ocean Liner Dinner on Friday, February 21st at The Wolfsonian.
The Dutch
2201 Collins Avenue
Miami Beach, FL 33139
(305) 938-3111
More about The Dutch