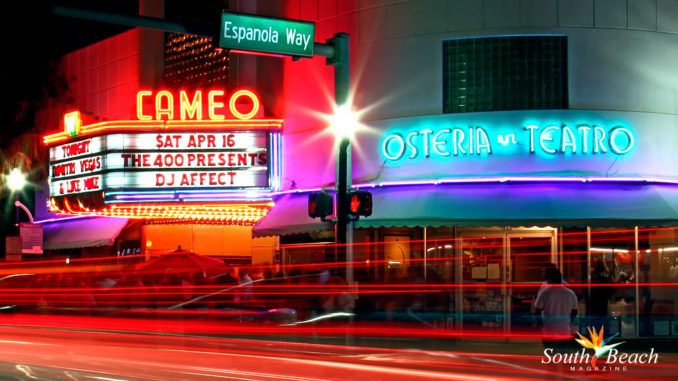 Finding the best places to dine in our culinary community can change at the drop of a chef's hat, so we update our Editor's Picks continually to keep you in the know before you go! Divided by neighborhood, our Best Restaurants Guide includes a variety of menu options to suit every taste and budget. Bon Appétit!
Best Restaurants in South Beach
LT Steak & Seafood / 1440 Ocean Drive, South Beach, 305-673-0044
The stampede of pricey steakhouses on South Beach leaves most diners wondering which restaurant merits the hefty price tag for pounds of porterhouse and gobs of lobster topped mac and cheese.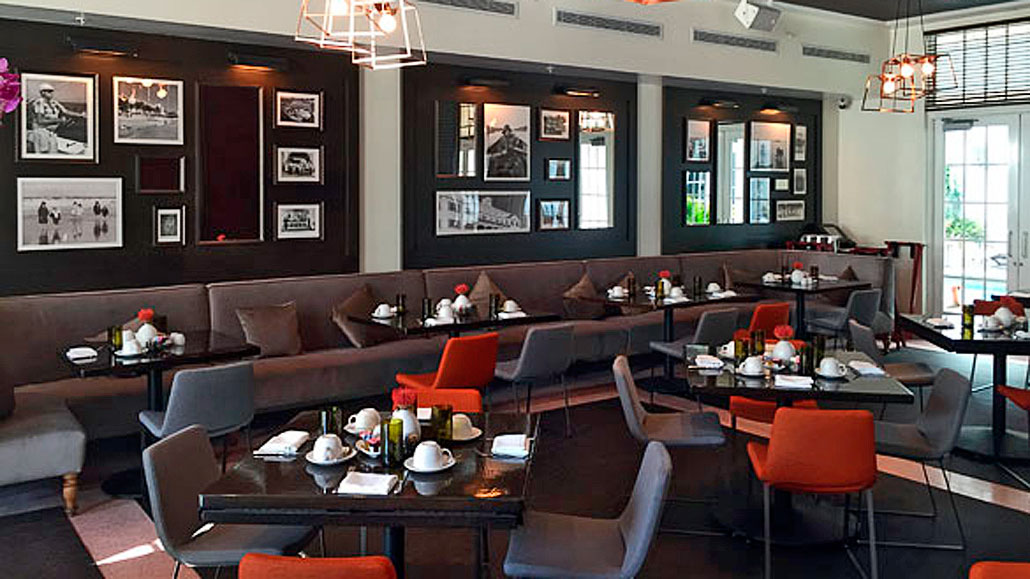 Chef Laurent Tourondel's LT Steak & Seafood may not be the scene-iest (that's Prime 112), and it may not be the loudest (STK by a mile), but it is by far the tastiest combination of quality beef and seafood, delectable sides, professional service and civilized atmosphere in town. While most of Ocean Drive seems tawdry and commercial, interiors at the Georgian Revival Betsy Hotel are conservative and cool. Waiters drop off complimentary crostini with a liver mousse and then steaming hot popovers to enjoy while perusing the menu and sipping cocktails. By the time the appetizers are gone, one message is clear; LT Steak & Seafood is no mere chop house – it's a culinary destination.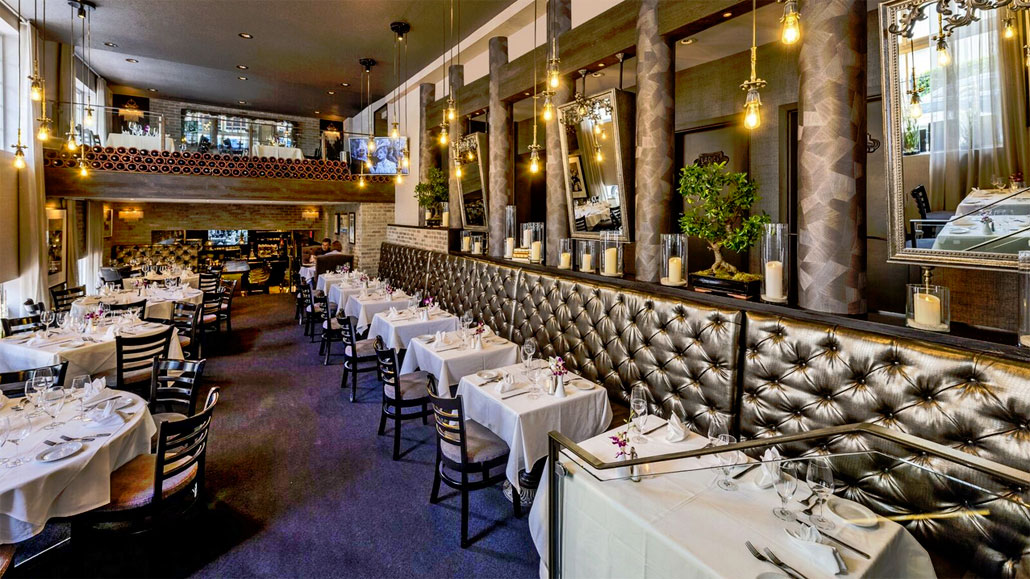 Osteria del Teatro / 1200 Collins Avenue, South Beach, 305.695.3000
Servers who know the ins-and-outs of running a dining room set the stage at this classic 30-year-old Miami Beach temple of Italian cuisine recently relocated from the edge of one of the most thumping dance clubs in the city to the iconic Marlin Hotel. This seamless pairing of the old and the new captures what is best about South Beach and what makes Osteria work. While the menu is a comprehensive collection of traditional pastas, seafood and meats, the daily specials suggested by the waiters make it difficult to bother reading any further.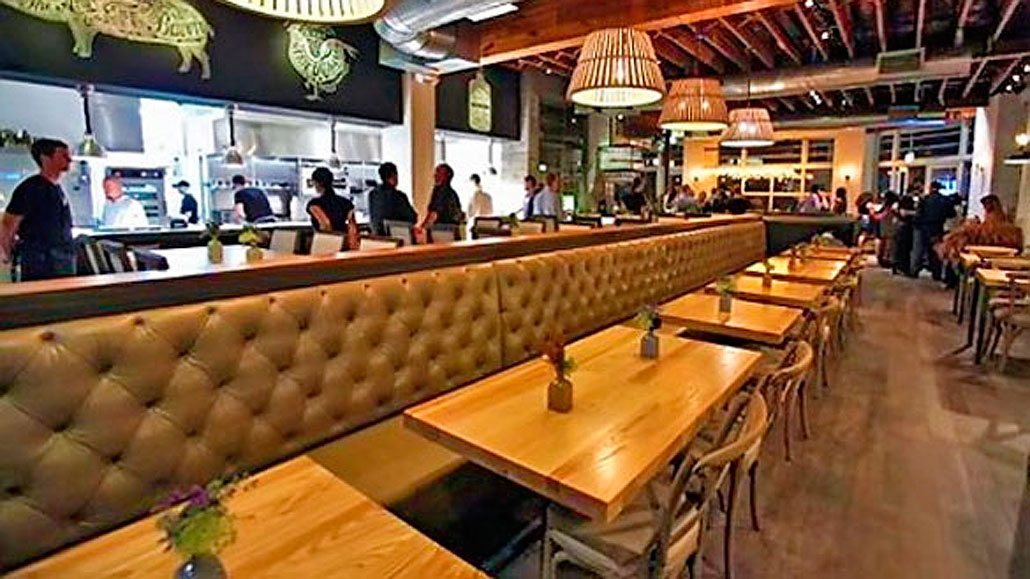 Yardbird Southern Table & Bar / 1600 Lenox Avenue, South Beach, 305-538-5220
Taking over the kitchens at Yardbird this season, Chef Christian Cuevas plans to uphold the restaurant's reputation for down home favorites like crisp fried chicken, tender shrimp and grits and addictive fried green tomatoes that keep patrons lining up seven nights a week. Weekend brunches bring in fans from nearby Lincoln Road Mall who dine indoors or out at the busy sidewalk tables where small dogs and toddlers don't seem to faze the friendly waitstaff.
Smart travelers know that table reservations help mitigate a long wait at the bar, but if you do find yourself with some time before dinner, check out the curated list of bourbons and the crazy good cocktails, wines and craft brews on hand to help ease your pain. Weekends call for the all-day brunch menu which includes chocolate chip & banana Elvis Pancakes, cheddar waffles and a delightfully tender smoked beef brisket sandwich served until 4pm. By the time Supper rolls around, the kitchen hits its stride, sending out platters of golden chicken, smoky ribs and biscuits so flaky, you'll start to wonder whose grandma is out back cutting them out with a ball jar.
Joe's Stone Crab / 11 Washington Avenue, South Beach, 305-673-0365
Stone crab season runs from October through May and this classic Miami Beach dining room serves the best crabs in town to a crowd more than willing to wait in line for a taste of the ocean's bounty. Much like celebrity Chef Anthony Bourdain, Joe's has No Reservations. While insiders debate about the loaded handshake that might transport savvy diners to the front of the line, we find it's best to visit at lunch or early evening to sample the coveted claws, crisp fried chicken, onion-filled Lyonnaise potatoes, steamy clam chowder and chilled Key Lime Pie that have made Joe's Stone Crab a South Beach landmark since 1913.
Casa Tua / 1700 James Avenue, South Beach, 305-673-1010
Secluded behind a dense hedgerow that surrounds a 1925-era palazzo in the heart of South Beach, Casa Tua feels like a posh private club on the Italian Riviera. The price of all this exclusivity makes this a special occasion destination, especially the private, second-level lounge that's so popular with celebrities and socialites. Escape the everyday at this upscale Italian restaurant with a wildly romantic garden terrace just steps from the South Beach scene.
Prime One Twelve / 112 Ocean Drive, South Beach, 305-532-8112
This South Beach hot-spot enjoys a loyal local and international celebrity following and consistently dazzles with huge steaks, giant lobsters and decadent truffled macaroni and cheese served in a noisy see-and-be-scene dining room that crackles with excitement until midnight. From Presidents to Pro Athletes, from Supermodels to Rap Stars, if it's happening in Miami it's happening at Prime One Twelve.
Sardinia Ristorante / 1801 Purdy Avenue, South Beach, 305-531-2228
Miami Beach fairly groans with the weight of dozens of Italian restaurants, but regional Italian cuisine is a fairly new concept on these shores. Sardinia showcases the best of the tiny island's cookery with a menu that works seamlessly with Miami's own peculiar gastronomy and geography. House made flat breads and imported salumi and formaggi (cured meats and artisanal cheeses) pair deliciously with big-bodied wines. From salt-roasted branzino to succulent rosemary-scented roast baby pig, the chef's mastery of the wood-burning oven lends a rustic flair to each dish.
The Forge Restaurant / 432 Arthur Godfrey Road (41st Street), Miami Beach, 305-538-8533
While most Miami Beach restaurants have been around for very few years and strive toward whatever is new and trendy, the Forge offers a long-standing, traditional fine-dining experience at every touch point.
Valet parkers whisk away your car, dressy hosts escort your party, and formal captains oversee your table service. A futuristic enomatic wine bar and a newly renovated interior set the stage for Chef Julia Doyne's clever culinary riffs on classic, continental cuisine including prime steaks, seasonal seafood and decadent desserts. Locals celebrate birthdays and anniversaries here and have since the 1930s.